Let us help you plan :
I want to

MONDIAL MMX › Financial Planning ›› Retirement Planning
Financial Planning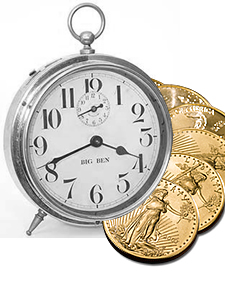 Retirement Planning
We help determine how much money you need to realize your retirement goals. We will devise strategies to fund savings and investment. We will devise investment strategies that leverage your savings. As you approach retirement, we will develop strategies to convert savings into the income you need to live on.

You may have existing pension plans in place, like a company pension or personal pension plans. Perhaps you're just starting to save, are ready for retirement or retired already. Whatever your situation, our Financial Planners can draw on a range of investment options from market leading providers, to create a retirement plan that's tailor-made for you.

We'll listen to your ambitions for your retirement and help you select the most suitable form of retirement planning solution.

We can work with you to decide how much to put aside, and recommend what investment opportunities are right for you. We can also advise on what steps you should take to keep your pension plans up to date. So you can feel secure in the knowledge that you have taken steps to help turn your dreams of retirement into reality.

There are more ways than ever to save for retirement. And how much you invest now can make a fundamental difference to how much freedom you have later. Our Financial Planners can work with you to determine how much you should be, and can afford to be saving. They can advise on the retirement preparation that best suits your attitude to investment and your dreams for the future.

If you're already contributing to an employer's scheme, or have other personal pension arrangements you could consider topping them up. If you have no pension plans in place, it's a good idea to start now. We can guide you through the options available.
And once you've got started, we can help make sure your retirement preparation continues to head in the right direction.


True financial freedom is something that can be achieved only by careful planning. Not every one wins a huge lottery or receives big inheritance. Increasing cost of health services and detrimental effect of inflation will make your carefully built retirement corpus seem insufficient to sail through the retirement period without hitting air pockets.

Today's workplaces are virtual pressure cookers. How long would you sustain the pressure without your health being affected? What if you are forced to seek early retirement, say in you forties instead of fifties. You will have longer retirement period than working period! Will you be ready then?

You need to take care of your and your dependents needs all by yourself. What if you are disabled and have to depend on others? Lack of adequate infrastructure for long-term care puts additional burden. We are fast loosing the safety net provided by joint family as more and more families are going nuclear. Children migrate to greener pastures and you are left to fend for yourself. Women outlive men and if not provided adequately may have to compromise the standard of living. Increased life expectancy puts it's own burden on retirement planning.

When you must start retirement plan? It's quite common for a young earner to exclaim "What retirement? It's still far away. Let me enjoy now". Period between now and the faraway event is the right period to build the retirement corpus and the right time to start is now. Not starting early makes the goal more difficult to achieve. The surest path to follow is to start saving early, do so regularly, and invest the savings wisely. This allows assets to grow with time into the nest egg you will need to fund the lifestyle you desire.