Let us help you plan :
I want to

MONDIAL MMX › Financial Planning ›› Investment Planning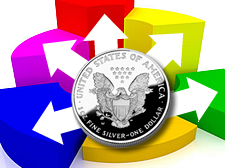 Financial Planning
Investment Planning
Investment planning is a critical process which helps you reach your financial goals. There is no standard portfolio or solution which works for all. The right solution is the one which works the best as per your Risk appetite & fulfil your Financial goals in the best possible manner. MONDIAL MMX helps in designing this customised solution specially for you.

Timing the market & counting on your luck might not be the best strategy to fulfil your Financial goals. Financial Planning will help you to reduce your dependency on luck and timing.

MONDIAL MMX will guide you safely through the jungle of Financial products. Our investment suggestions and strategies will be focused on fulfilment of your financial goals in the best possible manner & will not get carried away by market trends. MONDIAL MMX suggested investment solutions are ...
Customised according to your goals, existing portfolio, life stage and time horizon.

Designed to meet your goals matching your risk tolerance level.

Designed to meet your needs of liquidity.

Designed to give you superior post inflation return.

Taking into account the effect of income tax.

Based on proven asset allocation strategies and required diversification.

Continuously reviewed and rebalanced on need basis keeping in mind its end goal.


Investing with protection
'Risk' doesn't have to be as daunting as it sounds - it's not simply about potential capital losses. Riskier investments, can offer the potential for a greater potential return, although this does not always follow. Conversely, the higher the risk, the greater the danger of suffering substantial losses.

The key to managing risk versus return is to have a balanced portfolio - one that is exposed to a variety of asset classes, some risky and some less so.

Our Financial Planning Managers can help you decide how much risk you are prepared to take with your money; taking into account the amount of loss you're able to tolerate practically, emotionally and financially, and make recommendations that you feel comfortable with in terms of investing for the future.


Investing for income
Most people aren't investing enough for their future. Due to the rise in life expectancy the need to ensure that you have enough income in retirement is greater than ever. More than ever the onus is now on the individual to provide for their retirement.

With years of experience behind us, our Financial Planning Managers can help you invest with the aim of generating an income.
As with all our recommendations, the level of risk, potential return and involvement you prefer; solutions will be custom tailored to your needs.


Lump sum or regular saving?
If you've just received a lump-sum amount or want an easy, flexible and efficient way of building up your investments, plan a meeting with one of our Financial Planners. We can discuss your medium and long term plans and recommend ways of investing your money and generating growth.

We have relationships with a selection of preferred partners providing Financial Products or Services. Due this we are able to select the best product available to full fill your requirements and desires. Through these relationships, we can provide you the Product & Services like Life Insurance, Non-Life Insurance, Mutual Funds, Fixed Deposits, Post Office Schemes, Loans, Property, Direct Equity, Wills and many more.

Our criteria for relationship with Financial product providers are based upon their financial strength, value for money, customer service and most importantly, competitive product and service features. In addition, we have access to our in-house investment specialists in each category.

Our Financial Planners will establish which regular or lump sum investment options are suitable for your requirements and recommend a solution accordingly.